5 reasons to buy gold that you may not have thought of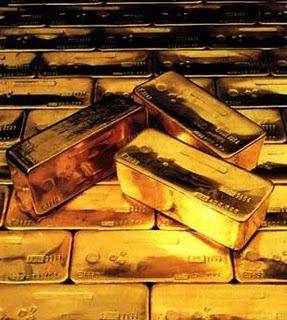 Here are five examples of less talked-about reasons to buy gold.
1. Gold can be passed down from generation to generation
Many of American Bullion's clients like the fact that they can easily pass down their precious metals to their children as a way of transferring their wealth. The gold coins you buy today could eventually become an important family heirloom. You are not only passing down your wealth, but also giving a gift that is lustrous, valuable, and long-lasting. Passing down paper assets could not be the same.
2. Gold never perishes or rusts
Gold doesn't perish and never tarnishes or rusts. You can hold it for a long, long time and not worry about it deteriorating, which ties into the previous example – the gold you give to your children will be just as pretty and valuable as it was when you first bought it.
3. Physical gold cannot be "hacked"
The way banks are robbed has changed. With so much banking occurring electronically now, thieves have managed to steal millions through hacking. Recently, hackers stole $1 billion from over 100 banks in 30 nations, the majority of them being in Russia, Japan, and the United States. A report on the incident called it "the most sophisticated attack the world has seen to date." Gold, being a physical asset that is under your receivership, is not subject to these types of modern day threats.
4. Gold cannot "go out of business"
Companies come and go, and so do the stocks of their shareholders. Gold, however, cannot "go out of business". It will always be around, just as it has been for thousands of years. That right there is enough to give many gold owners peace of mind regarding their investments.
5. Gold has no counterparty risk
Investopedia defines counterparty risk as "The risk to each party of a contract that the counterparty will not live up to its contractual obligations." In other words, it is the risk that party A does not keep its promise to party B that was made in the contract. With physical gold, there is no counterparty risk. There are no contracts signed; you do not have to worry about contractual obligations not being fulfilled by someone else. You simply purchase the gold and outright own it, with no strings attached. This too gives gold owners tremendous peace of mind.
Want to buy gold for one of these reasons? Or maybe another reason? Call us at 1-800-326-9598 to speak with a knowledgeable precious metals specialist, or request your Free Gold Guide.
Please follow and like us:
You may also like...