Canadian Gold Maple Leaf, 1979-present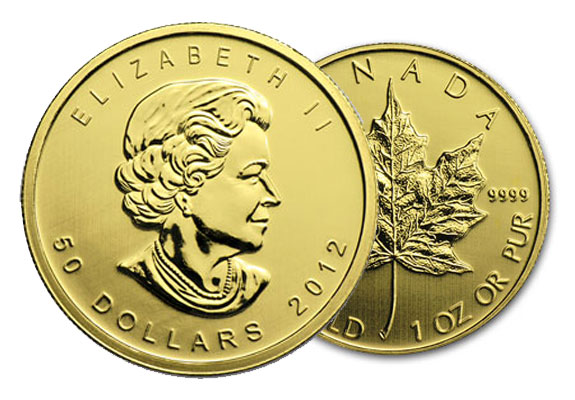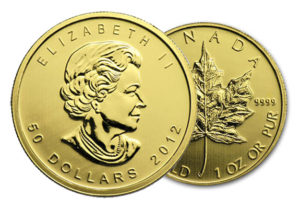 The Canadian Gold Maple Leaf is an official bullion coin of the Canadian government, produced by the Royal Canadian Mint. Since its introduction in 1979, more than 25 million troy ounces have been sold. It is legal tender with a face value of 50 Canadian dollars. With a .9999 fineness (24 karats), or in some cases .99999, it is one of the purest official bullion coins in the world.
The obverse (front) side of the coin once featured the portrait of a young Queen Elizabeth II, but was changed in 1990 to feature a more mature portrait. The reverse (back) side features a maple leaf, the national symbol of Canada. It also displays "CANADA" plus the weight and purity, in both English and French.
Please follow and like us:
You may also like...