Proof Gold American Eagle, 1986-present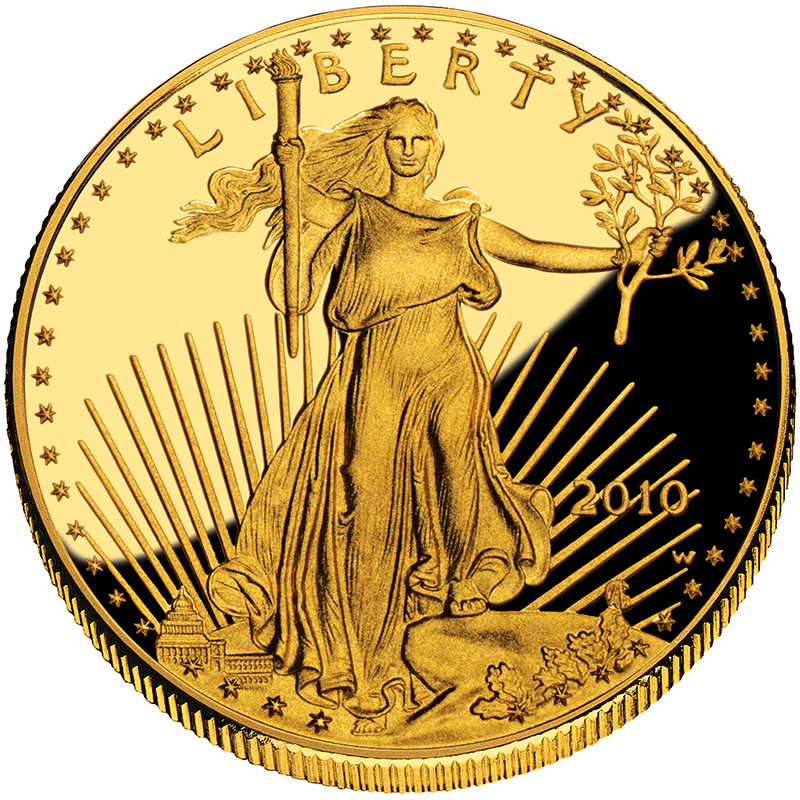 Proof coins are collectible versions of the official United States Mint bullion coins. The American Eagle Proof program began in 1986 with the release of gold and silver proof coins, one of them being the Proof Gold American Eagle Coin.
The term "proof" refers to a specialized minting process in which the coin is struck multiple times. The result is a more lustrous, detailed finish than regular bullion coins. Each coin is closely inspected, placed in a protective plastic capsule, and mounted in a satin-lined velvet presentation case. Each coin also comes with an official Certificate of Authenticity from the U.S. government certifying its weight and gold content.
Proof Gold American Eagle Coins are available in one-ounce, half-ounce, quarter-ounce, and tenth-ounce sizes, or in a four-coin set containing one coin in each denomination. All are legal tender and contain 22-karat gold. They are minted in limited quantities at the West Point mint, hence their "W" mint mark. It is not unusual for them to sell out rather quickly after being minted.
The Proof Gold American Eagle's obverse (front) side features a rendition of Augustus Saint-Gaudens' Lady Liberty design. The reverse (back) side features a design by sculptor Miley Busiek of a male eagle carrying an olive branch, flying above a nest containing a female eagle and her hatchlings.
Please follow and like us:
You may also like...