Plunder, Pillage, Get Out of Jail Free, Then Pass Go and Collect $200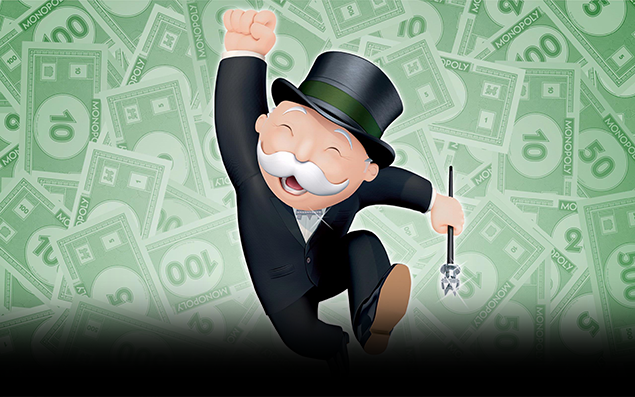 Citibank was just fined $425 million to settle federal civil charges for attempted manipulations related to benchmarks used to set interest rates involving derivatives, U.S. Treasury Bonds, and consumer loans. Last month, Deutsche Bank settled a civil suit for the direct manipulation of London Spot precious metal price fixing. As part of the settlement, they agreed to release all information regarding the involvement of other parties including UBS, HSBC and the Bank of Nova Scotia. Maybe it's time to rethink the "too big to fail" concept. Maybe instead of bailing these organizations out and providing golden parachutes to their hierarchy, they should be made to prevent or clean up their own mess. If that fails, they should be made to spend the rest of their lives serving in a capacity that could provide some form of restitution for at least some of the lives they destroyed, rather than allowing them to retire wealthy and sun themselves on the Riviera.
A fact of the matter is that U.S. banks are 25% bigger than they were in 2008. Instead of lessening their threat, we've empowered them to be exponentially more stupid and more dangerous. The abuse of derivatives was clearly a component of the 2008 collapse and instead of identifying it, vilifying it and seriously diminishing or regulating their use, banks have brazenly embraced and exploited their usage to the extent that at least one U.S. "too big to fail" bank is in a position to collapse again, due to their direct misuse.
Adding insult to injury, a U.S. appeals court just threw out a jury's verdict imposing a $1.27 billion fine against Bank of America for mortgage fraud, during the 2008 banking debacle. And to put a cherry on top of this economic enema, I'll bring to your attention the fact that the Supreme Court recently affirmed a 1997 case which decided that executive branch agencies "have the authority to interpret the meaning of the regulations they write." In other words, the legislative and judicial branches of our government will have no role writing or interpreting de facto laws created by the executive branch. Sieg Heil!
Why stop now? There's discussion of a third party, in the upcoming election. Let's do it! With a Madoff/Ponzi ticket we'd be screwed from the start, but at least we could count on what's coming, there would be no misdirection or surprises.
Please follow and like us:
You may also like...