This Market is Full of More Hot Air Than the Hindenburg!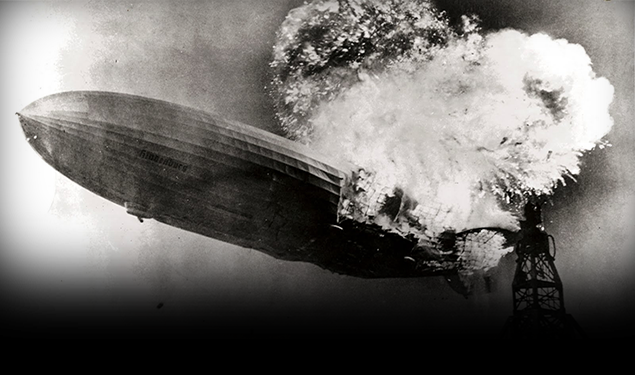 In February of 2012, gold appeared to be heading to $2,000 an ounce, again. Investors were believing that the Fed's Quantitative Easing Program was working, but the euphoria was short-lived. We are looking at similar negative circumstances, as our National Debt approaches $20 trillion and markets climb to new highs, based entirely on an array of bogus numbers represented by the Fed, extreme economic weakness on the part of most major global economic powers, and new global concerns generated by the Brexit decision.
The hot air being pumped into the market will provide lift, but ultimately it is destined to achieve the same end as the Hindenburg, a sudden and massive crash with lots of collateral damage. Markets and countries contracting, to gain better control over their own fate, is an understandable desire. But it is diametrically opposed to the expansion forces that inflated our global economy. Continuing retraction will ultimately reduce growth, inhibit broad-based cost savings, and obliterate opportunity for marginal outliers.
Central banks are filling their coffers with gold and silver. Exchange Traded Funds have been clamoring to catch up with their coverage needs and even the U.S. Fed is investing heavily in precious metals. None of this is by accident. The writing is on the wall and investors are realizing the need for increased percentages of physical precious metals ownership. Countries and currencies are feeling the effect of Brexit and everyone has a much keener appreciation of precious metal's safe harbor benefits.
Please follow and like us:
You may also like...