A Critical Month For The New Administration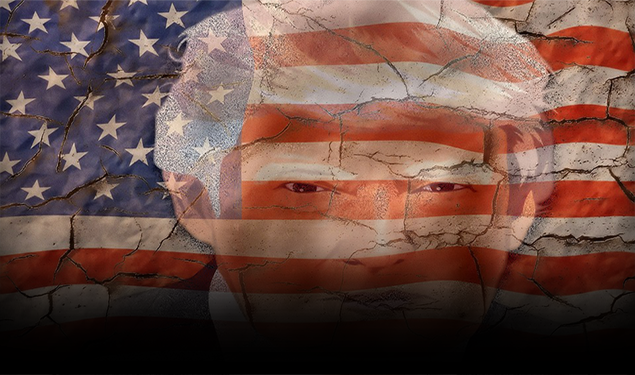 On the legislative front, the first seventy days for the new President have been fraught with in-fighting and stagnation at best. Investigations have become the overwhelming order of the land, detracting from any sort of proactive policy discussion. However, there are four critical events set to occur this month, with the potential to right the ship or sink it to the bottom in short order. This week features meetings with foreign diplomats, beginning today with Egypt's President, Abdel Fattah el-Sisi, followed by Wednesday's meeting with King Abdullah II of Jordan, and culminating with the most pressing of meetings, between President Trump and China's President Xi Jinping.
President Trump made the reshaping of poor trade deals with China a keystone of his election platform. In an interview published Sunday, in the Financial Times, Trump said, "China has great influence over North Korea. And China will either decide to help us with North Korea, or they won't. And if they do that will be very good for China, and if they don't it won't be good for anyone." His track record on diplomacy to this point has been far from stellar, considering that he put his first foreign visitor, British Prime Minister Theresa May, into difficult position when she arrived home to discover that Trump had released the first iteration of his travel ban policy, just hours after she left the White House. And unfortunately, his joke about wire tapping, to German Chancellor Angela Merkel, didn't get lost in translation, but rather appeared to be received as a roundhouse punch to the jaw, particularly, because he forgot to shake her hand.
Wall Street has already priced in massive corporate tax cuts and continued delays or trimming will have dire market consequences. Displaying all the finesse of a hand grenade has not worked in the President's favor, when courting outliers to his intended policy changes. Hopefully, he can get his policy discussions more positive and back on track.
The continuing resolution, which avoided a government shutdown back in December, is scheduled to expire on April 28. It's going to take more than just a concerted effort to get Congress on board with the necessary increase of the debt ceiling.
And finally, an up or down Senate vote should be taken on Friday, regarding the confirmation of Neil Gorsuch to the Supreme Court, as replacement for Antonin Scalia. If Trump isn't able to avoid a Democratic filibuster, then the Republicans are threatening to utilize the "nuclear option," which will most certainly create an even greater political division and stronger refusals to concede, on anything.
All of these events have the potential for immediate and potentially cataclysmic economic fallout. Today's Russia subway attack, should remind us of our own vulnerability. Physical precious metals ownership should be a higher priority, than at any other time. As an example, just the threat of failure to increase the debt ceiling in 2011 caused gold to pass $1,900 per ounce. And the week after 9/11, the stock market lost 14%. Don't get caught without a seat when the music stops!
Please follow and like us:
You may also like...