National Guaranty Corporation (NGC)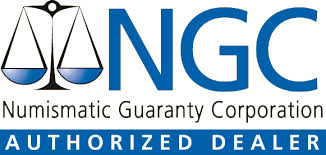 The Numismatic Guaranty Corporation (NGC), is the world's largest third-party coin grading service provider by unit volume and the official grading service of the ANA. Founded in 1987, NGC prides itself on its consistent and accurate grading, with at least two professional numismatists examining each coin. As of April 2014, NGC has graded more than 30 million coins.
You may also like...