Apparently "Too Big To Fail" Doesn't Translate In German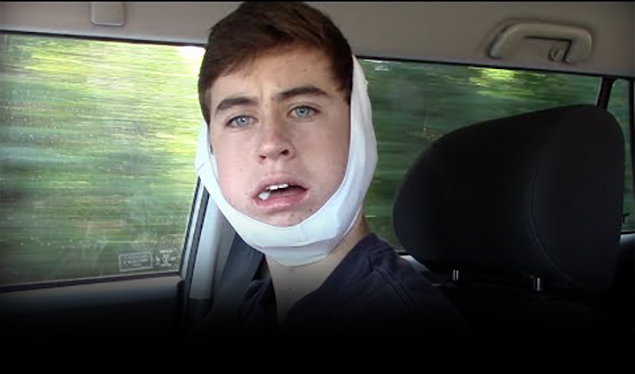 What type of logic was enlisted allowing banks to become "too big to fail?" I'll grant you that it's the simplest business plan ever conceived – take in money through the front door (paying a ridiculously low interest rate (or better yet – a negative interest rate)), then loan it out through the back door (at a higher to absurdly high rate of interest). How could anybody screw that up? As a bonus, you get to charge fees along the way – such as monthly service fees, transaction fees, late fees, debit card fees, credit card fees, wire fees, ATM fees, teller service fees and so on. Only an accounting acumen is required for a company to be absurdly successful, helpful and when properly represented, a true pillar of the community served. George Bailey may have been a movie character, but I see no good reason that he can't or shouldn't be a model to be emulated by anyone carrying or associated with the title "banker."
But instead of opening the daily paper to read about the good deeds of bankers, we find articles about Wells Fargo employees opening illegitimate accounts for the purpose of fraud and theft. We learn of almost regular infractions on the part of Deutsche Bank, Germany's largest, regarding spot price manipulation, fraud and most recently a suggested $14 billion fine, levied by the U.S. Department of Justice, for a new wave of "banking irregularities." Is it just me, or have such banking irregularities become the norm rather than the exception? How was a fundamental community service allowed to become a global derivatives crapshoot? And how was the sanctity and service of a community bank, allowed to morph into a global economic threat with absolutely no accountability, except to shareholders?
When the structural and cultural malfeasance of this industry was exposed following the 2008 banking collapse, why was there not an immediate reaction to reduce the size of banks and increase their accountability? Why were banking executives given bonuses, golden parachutes and Riviera retirements, instead of jail time? Instead, the fact of the matter is that banks have been allowed to grow 25% larger and continue to pursue the dangerous use of derivatives at exponential levels. Although the railroad and oil industries were well-assisted by government, especially in their infancy, I can think of no industry that has received the carte blanche laissez-faire treatment afforded the banking industry.
But in actuality, this treatment for the banking industry is not at all new. The preferential treatment began with the very inception of the First Bank of the United States. The Federal Government was required to purchase 20% of the bank capital stock shares, while majority control was placed squarely in the hands of wealthy investors. Further, today's Federal Reserve Board is a small group of individuals, who are completely insulated from the liabilities of their actions and yet they are in control of the country's currency printing press and general economy. Their malfeasance usurps even banks, but there is no public outrage, no public hearings (other than the scheduled blathering of the Fed), and no movement whatsoever, to take control of our economy with an accountable group and before ramifications surface regarding previous Fed activities, or the lack thereof. Just a quick reminder, the definition of insane is to perform the same activities, but expect a different result. When or will this madness ever end?
You may also like...