Learn From History – As There May Be No Option To Repeat It!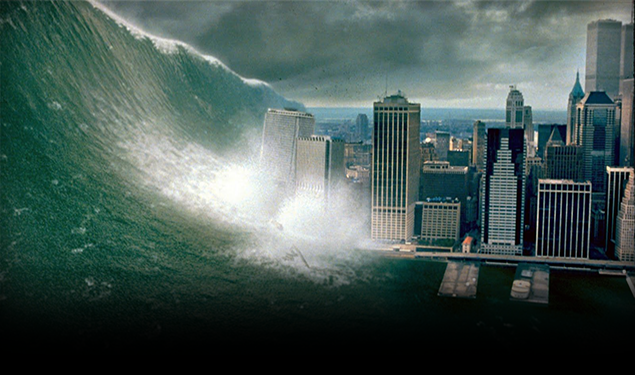 Some readers have called me a conspiracy theorist, but there is a distinct line between theory and fact. I have identified many facts leading me to believe that the Dollar is doomed. The addition of the Chinese Yuan to the International Monetary Fund's basket of global reserve currencies with Special Drawing Rights is just the most recent event to dilute the Dollar's importance. The fact is that such devaluations have been happening throughout our history. The Dollar used to be backed by gold and $20 used to buy an ounce of gold. But in 1933 the U.S. government ripped off its citizens, by replacing their gold ounces with a $20 paper certificate. Suddenly, gold was revalued at $35 per ounce. Literally overnight, the Dollar was devalued by 43% and all of its holders, both foreign and domestic, were effectively robbed.
Again in 1971, President Nixon detached the Dollar from the price of gold and then suddenly revalued gold at $67 per ounce. Overnight, the U.S. Dollar was devalued by almost 50%. This was not economic policy wrangling, it was outright theft. Today, we're getting the same treatment, but it's harder to see because by all indications the Dollar is strong and getting stronger, but that's only because we're being compared to other global currencies even more pathetic than our own.  But that doesn't change the fact that our Fed's Quantitative Easing policies have been and continue to be an abject failure. Nor does it change the fact that the only entity more inept than the Fed is our federal government, who has saddled its citizens with a massive debt that cannot be satisfied, is not sustainable and yet continues to grow at a rate greater than $10 million per minute!
Over the past 550+ years, there have been six different global reserve currencies that have dominated global economies. The fact of the matter is that these currencies, on average, ruled for 90 years before collapsing. The U.S. Dollar's dominance is now more than 88 years old, so it is most assuredly long in the tooth. But add to that the historic fact that fiat currencies (those not backed by tangible assets) have an average life span of 40 years and thanks to Tricky Dick, the U.S. Dollar has now been a fiat currency for more than 45 years. The Dollar's disabilities aren't painfully obvious due to nothing more than the global economic cesspool it is engulfed by.
But our government knows how bad things are and they're simply doing nothing about it, probably to avoid a panic at this point. But this has gone unaddressed for far too long. Fed accountability has been handled no better than bank accountability. And neither of the leading Presidential candidates has dared address the issue. But when the Dollar bubble bursts, every Dollar-based, paper-based, financial instrument in existence will be detrimentally affected. The best possible protection can be provided by physical precious metals ownership for short-term monetary acceptance, as well as short/long term appreciation. Don't swim into the approaching economic tsunami completely unprepared. Ignorance will not be the least bit blissful.
You may also like...