Election Ether Ebbs As Inaugural Reality Rises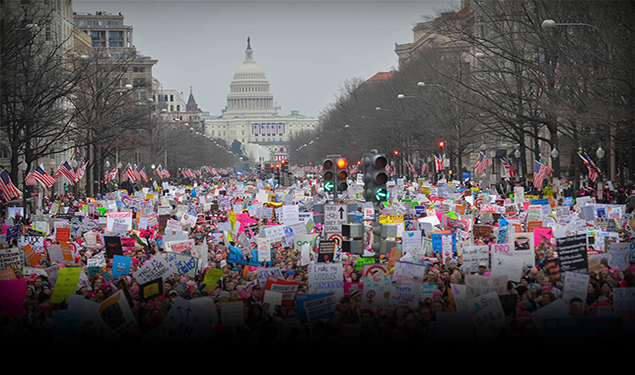 Election afterglow provided a numbing buzz that's gradually worn off, as the new administration's policy proposals have been digested, which generated an upswing in the U.S. dollar, stocks and interest rates, while pushing bonds lower. But, as we enter the first business week of the new administration, a cold chill of reality seems to have settled into the stock market and dollar, as expectations are weighed against actions. It is quite apparent that Trump has wasted no time to sign executive orders formally withdrawing from the Trans Pacific Partnership, imposing a hiring freeze on federal workers (except the military), and a limit on abortion funding overseas.
Then in a Monday morning meeting with major business leaders, he quickly reinforced his proposal for significant border taxes on companies manufacturing outside the US. He also made it clear that companies building domestic factories would be assisted with rapid approvals and that it his intention to cut the red tape of business regulations by at least 75%. Though the package is wrapped in a "Made in America" blanket, foreign reaction to the implementation could indicate the beginning of a trade war. The dollar soared to a 14-year high during the eight weeks following Trump's upset victory, but is now wallowing near a 7-week low, as the administration's rubber attempts to meet the road.
Trump's "America First" inaugural speech offered very little in the form of detail and actually fortified concerns that a focus on protectionism instead of growth could weaken the economy. The "Buy American, Hire American" policy appears to be very well received and hopefully the stock market will stem or slow it's recession as infrastructure spending plans come into a more clear focus. Trump is already showing an uncommon degree of guidance, almost bordering intervention, into corporate affairs, particularly with automakers and other manufacturers.
Meanwhile, precious metal prices have been on a steady rise as the post-election ether has slowly worn off. Gold today was unaffected by a drop in December housing sales or by stronger than anticipated manufacturing data. Mike McGlone, commodity strategist for Bloomberg Intelligence said, "If the strong performance of metals in 2016 is any indication that inflation is truly normalizing, they (precious metals) could regain their historic role as primary beneficiaries and be key indicators in 2017." Every indication is that now could be the best possible opportunity to buy precious metals at a bargain price before their steady increase in value accelerates. Got Gold?
You may also like...