Will Gold Live Up To Its Storied History?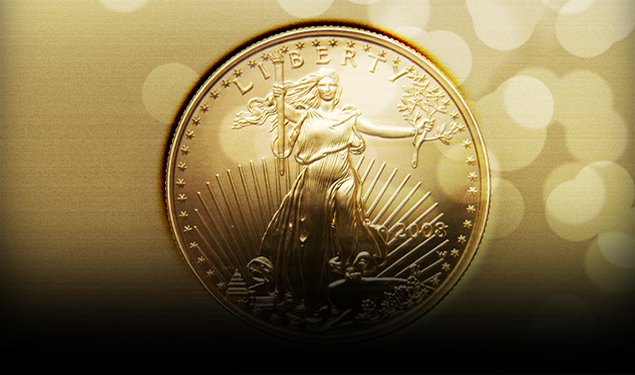 In spite of a poor showing in the 4th quarter, gold managed to deliver an 8.5% overall gain in 2016 and is off to a good start in 2017, already up another 8%. Don't get me wrong, I'm not promoting gold as a short-term investment, but as great an investment as it may be, I think it's even better categorized as insurance. Historically, it has successfully served as one of the greatest protectors of wealth and hedges against inflation, as any other financial option. Inflation is currently gaining steam and the new administration's proposed tax reductions and infrastructure spending plans are sure to increase the budget deficit and national debt, in turn promoting further inflation.
Under pressure from many countries, the International Monetary Fund continues to consider replacing the dollar as the premier global reserve currency. Central banks continue to stockpile gold reserves, particularly in Russia, China and Turkey, among others. And intentional or not, even the current movement in the U. S. away from cash, facilitates the ultimate replacement of the dollar, by making it easier to swap out the digital "base unit." Even former Fed chairman Alan Greenspan, recently admitted that he views gold as "the primary global currency." Most Americans aren't prepared for a currency collapse, or replacement event, or the corresponding stock market collapse that would be sure to follow.
With all the talk of making America great again, absolutely nothing released by the new administration has offered a solution, or even addressed for that matter, a concept or program to deal with the massive debt that has been and continues to be generated by the U.S. Government. Our crippling debt disorder cannot continue to increase indefinitely. It is a terminal disorder. As more and more investors come to realize this undeniable diagnosis, the demand and value of gold is sure to increase. Recovery from the 2008 economic crash has been slow and painful, but all of the ingredients are in place once again, for a repeat of the crash.
As the stock market continues to flirt with all-time highs, perhaps there will never be a better opportunity to maximize those earnings, by creating or adding to a physical gold position. With all of the domestic and global calamity currently in place, perhaps the 5%-15% precious metals position suggested by most financial planners should be increased, so as to account for the dangerous increase in scope and breadth of coming economic pressures and negative events. While still 30% below its high, perhaps there will not be another opportunity to take advantage of this unique convergence of market highs and metal lows, at a beneficial time, when economic and political disarray and uncertainty seem to be the norm.
You may also like...