U.S. Economic Logic Train Has Completely Derailed!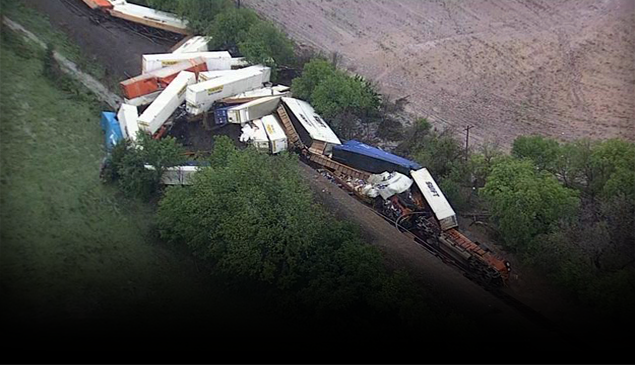 Analysts are now reporting that bargain hunters taking advantage of Friday's two-month lows for gold should be exercising caution. Lukman Otunuga, for example, a research analyst at FXTM, is reporting that short-term bulls appear to be exploiting the renewed verbal battle between President Trump and Kim Jong-un. He warns that upside potential for gold is limited, due to the strengthening U.S. dollar and increasing potential for a December rate hike. CME 30-day Fed fund futures have posted a 92% chance for a December rate hike, compared to 76% just a week ago.
Phillip Streible, a senior market analyst for RJO Futures, reports that, "not only are interest rate expectations at their highest levels so far this year, U.S. economic data remain relatively positive, which is supporting equity markets." He also suggests that gold is in a downward channel and traders should be looking at selling rallies with prices below $1,300 and getting excited about a one-day rally is difficult.
I often wonder if the first day at an Ivy League school is spent having all common sense extinguished from your mind, so one can be more receptive to the "worldly understanding" delivered by Ivy Academia. Somehow, life in the sterile petri dish of Ivy Academia becomes and remains "unaffected" by the crushing worldly reality experienced by common man. Reality said today that job numbers took a big hit from Harvey and Irma, but Ivy Academia says that need not be a consideration. The Fed's clueless monetary policy has forced investors into an already overbought equity market, companies with no money for growth and a dwindling customer base, but again, none of this is a concern.
History shows that every economic collapse has been preceded by an extensive last minute market rally. But Fed policies have eviscerated the bond market, so besides the equity market, what other investment opportunities are there? Banks already charge you for money they hold on your behalf. Your broker is paid a commission selling you equities he wouldn't buy himself. And increased interest rates in December will represent the stake through the heart for the stock market, particularly during the Christmas Retail Season. Sales numbers will be lower than expected, the unemployment decline will be a thing of the past, and the Fed's failure to achieve inflation will fall even further short of targets. Ho, Ho, Ho. Have a Merry Ivy-League Christmas. Protect yourself with physical precious metals before the curtain comes down on this theatrical abortion.
You may also like...