Will America Survive Without Dollar Hegemony?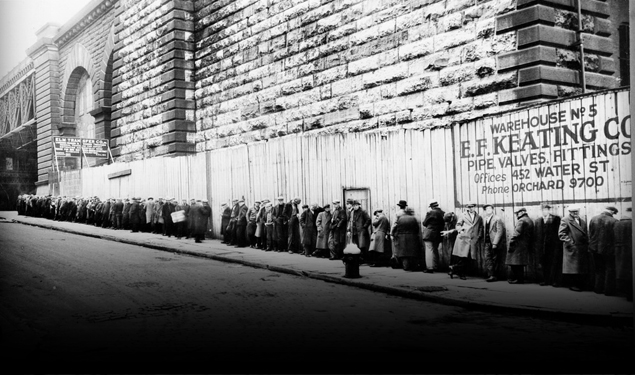 Our current economic condition has been under construction (destruction) since 1971, when President Nixon took us off the gold standard. The divergence between productivity and worker income began then, because a fiat currency, created out of thin air, is not capable of transmitting gains in productivity like gold and other real, sound money. As a result, our monetary system today is not sound or reliable.
The Economic Policy Institute states:
"From 1973 to 2016, net productivity rose 73.7%, while the hourly pay essentially stagnated – increasing only 12.5% over 43 years…This means although Americans are working more productively than ever, the fruits of their labors have primarily accrued to those at the top and to corporate profits, especially in recent years."
Many are quick to point to political unrest, police brutality, and a dramatic rise in "hate groups," as reasons for America's dilemma, but these are just symptoms of the real problem, DEBT! The average American is working more, harder, and longer than ever before, but still needs to borrow in order to make ends meet.
Americans, from what used to be the upper middle class, all the way to the poorest class, have been forced onto the streets or into debt, as a direct result of the government's ignorance of the fact that:
• 78% of the US population now lives paycheck to paycheck, with essentially zero savings.
• 73% of Americans today die with debt. The current national average is about $60,000.
• nearly 50% of American men 18-34 live with their parents, which is the highest level since the Great Depression.
• the debt load for the working poor has nearly quadrupled in the past 20 years as a percentage of their income.
• American's have more than $1 trillion in credit card debt, $1 trillion in auto loans, and $1.5 trillion in student loan debt – ALL RECORD HIGHS!
• almost 20% of Americans 65 or older still work full or part-time.
• 56% of American adults questioned in a Transamerica study said they plan to continue working in some capacity during retirement.
• the richest 10% of Americans own 75% of the nation's wealth.
In short, the government has created this economy, by way of the Fed who have "printed" our way to oblivion. The banks we've entrusted with our financial security, who should have learned greater restraint and responsibility from the 2008 bailout, have instead increased their gambling exposure exponentially, such that the top four US banks now have liability exposure to derivatives (the same one's greatly responsible for the 2008 meltdown) at a level more than 30 times greater than their total combined assets. And public companies, who borrowed $1.7 trillion of cheap Fed money earmarked for infrastructure, employee enticements and growth, instead managed to funnel $2.1 trillion into stock buyback programs that artificially inflated stock prices and provided tremendous bonuses for company executives, while leaving the companies stagnant, emaciated, and incapable of growth, even if the perfect opportunity arose.
All of that poses a grave threat to the very well being of at least 90% of American citizens. But on a scale of 1 to 10, it barely moves the needle when compared to the danger created by two specific international developments that occurred over the past several months, which have seemingly gone unnoticed. But in order to understand the ramifications, it is necessary to understand the origin.
When President Nixon took us off the gold standard in 1971, it was a very dangerous move for the dollar, that could have been catastrophic, but Nixon had a plan to fortify the dollar's position, which came to fruition in 1974 when Secretary of State, Henry Kissinger inked a deal with King Faisal of Saudi Arabia. In return for US military protection, King Faisal agreed to price all oil sales in US dollars and invest a percentage of oil proceeds in US debt securities. It was an awesome economic coup for the United States, which created the "petrodollar" and gave the dollar practically unchallenged "world reserve currency" status since. The US has used that power extensively for sanctions and saber-rattling since, much to the chagrin of countries like China, Russia, Iran, North Korea, et al. China in particular, has been on a mission for some time, to replace the dollar as the world's primary "global reserve currency."
Within the last several months China has cut a deal with more than 20 countries, including Russia and Iran, to trade oil for Chinese yuan. The agreement permits parties to quickly convert the yuan to gold, by way of the Shanghai Energy Exchange and more countries are continuing to join. The second development is the fact that in a recent visit to Saudi Arabia, Vladimir Putin cut a deal with King Salman, whereby Russia is selling their robust S-400 missile system to the Saudi's. These two developments essentially clear the way for replacement of the dollar on the world stage. Now, it's only a question of time and opportunity.
The only obvious survivor, when this house of cards falls, is GOLD, the one true and time-tested "universal currency." Failing to prepare is preparing to fail. Many complained that they didn't see the 2008 collapse coming. For anyone who doesn't see this one coming, I'd suggest you open your eyes! If you don't have a greater portfolio percentage than ever before in precious metals, then the coming economic storm could be devastating.
You may also like...