Opportunity is Knocking!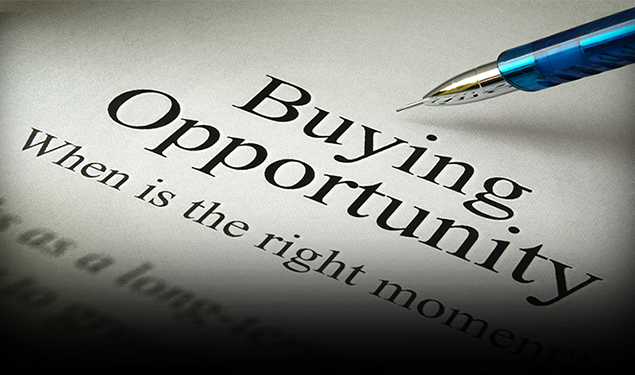 Yesterday's headlines were full of gloom and doom for gold. "Gold Solidly Down!," "Fresh 2018 Lows!, and "Gold Prices Take 2% Hit!" The spot price of gold bullion dropped more than $20 a troy ounce between Thursday and Friday, hitting a low around $1,279. Meanwhile, the stock market closed today with the DJIA closing at 24,700.21, down 287.26 for the day, its sixth consecutive losing close. But no one seems unusually concerned about it. Investors are still clinging to that shred of hope that this bull market can still provide another 10%.
Let's look at what should be obvious to the serious investor at this point. First of all, precious metals don't do as well when other more popular instruments like stocks and bonds are doing well. Also, precious metals don't appreciate greatly when the dollar does well. However, precious metals tend to do quite well when global and domestic consternation combine to depress the stock market. The stock market is in its 10th year of the second longest bull market in its history and is still within striking distance of its all-time high, while the dollar continues to rise against other world currencies. This certainly explains why gold and other precious metals aren't setting the world on fire. But keep in mind that there are three reasons to include precious metals in a portfolio. 1) Portfolio diversification, 2) a hedge against the devaluation of fiat currencies, and 3) the insurance of a stable and universal currency, that's good when banks are closed, ATM's don't work, and devaluation wreaks havoc on paper currency(ies).
All of these points remain true regardless of Friday's pullback. But remember that this bull market began after the 2007 market collapse. How do these investments compare when you go back to the turn of the century. Well, the NASDAQ has nearly doubled (4,069.31/7,645.51), the S&P 500 Index has nearly doubled (1,469.25/2,779.03) and the DJLA has well better than doubled (11,497.12/25,316.53). That's terrific, but do you realize that during that same span of time silver has more than tripled ($5.34/$16.94) and gold has more than quadrupled ($287.80/$1,297.85)? And financial experts are now saying that global tensions, slowing growth, and overvalued stocks have set the stage for a rapid and deep market decline.
So let's go back to basics. Business 101 mandates buy low and sell high. The market is within reach of its all-time high, while gold is more than 40% below its high and silver is more than a staggering 85% below its high. It shouldn't require a slide rule to calculate that there will never be a better opportunity to take advantage of today's unique conditions. The only question should be, how much more protection do I need than the typically recommended 5% – 15% portfolio allocation? Call the experts at American Bullion for assistance, at (800) 653-4653. But don't wait! Your financial security is nothing to gamble with.
You may also like...