Business Conditions Are Going From Bad To Worse!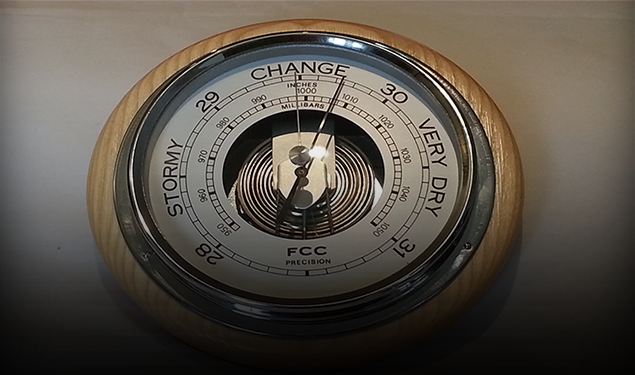 Morgan Stanley just released a report indicating that, "Business conditions are at their worst level since the 2008 financial crisis." Stanley's proprietary "Business Conditions Index" is reported to have fallen 32 points last month, making it the "sharpest collapse since the metric was formulated." The BCI, as well as a separate composite business-condition index, both dropped to levels not seen since the 2008 tumble. Trade concerns, increased geo-political tensions, and growing concerns of a global recession are providing all the consternation necessary to support swirling anxiety, knee-jerk responses, and turbulent trading. The report also alluded to an ominous slowdown in domestic jobs growth.
The U.S. trade relationship with Mexico, China, and other major international counterparts has damaged global confidence and made it increasingly difficult for corporate captains to develop and implement business strategies, particularly while the global business foundation has begun to liquefy and entire supply chains are being changed out more frequently than an infant's diaper. The trade dispute failure has increased recession concerns and highlights the significant sea change in momentum displayed in May's 75,000 new jobs, which had been projected to achieve 185,000. It's just another important economic element that can no longer be counted on for positive strength and support.
Morgan Stanley further reported that after combining a much larger number of metrics, from reports that drill down even deeper, a growing number of indicators are pointing to "business expansion coming to a near halt in June." The confluence of these declining indicators thoroughly supports recession concerns and sets the stage for a potentially sudden and dramatic stock market collapse. Record low unemployment has been a pillar of strength for the U.S. economy, so its growing weakness cannot go unnoticed. The only remaining stock market hope is an interest rate reduction by the Fed, but even if rates were taken to zero, the lift it could provide would be mild, short term, and quite literally the final arrow in the quiver.
In summation, the report indicates, as Bloomberg, Forbes, and others have previously suggested, that our stock market is running on fumes, trade relations are "strained" at best, and the dollar has become a target for antagonistic countries that have lost patience and confidence in our desire and ability to meet our fiduciary responsibilities, as the premier global reserve currency. A severely negative downturn for our economy, no longer appears to be a matter of if, but only a matter of when. One of the best protections from the coming economic storm is physical precious metals and today's increasing, but still lower prices, are just an added bonus. Call the experts at American Bullion now for assistance, at (800) 653-GOLD (4653).
Please follow and like us:
You may also like...