Don't Be Home When The Bear Comes Knocking!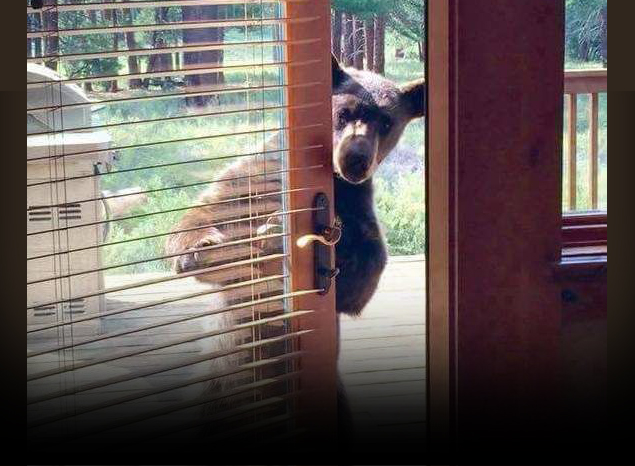 We've been talking about the numerous economic storms poised to begin converging and ravaging our economy before the end of 2019, since the end of the third quarter last year. As we stated then, the 4th quarter drop in the stock market would be and was nothing more than a warning shot over the bow. But it did thrust previously ignored concerns like inverted Treasury yields into an appropriate light and the anticipated drop in yield values, though late in coming, has obviously arrived. Meanwhile, the Fed used one of the last arrows in their quiver last month, when they reduced interest rates for the first time in a decade. This manipulation calmed the stock market again, but with each application, the response grows weaker and effective for a shorter duration. At the same time, the dieseling trade war provides the stock market with occasional hope that translates into prices still in the range of all-time highs.
Central banks have spent years badmouthing gold and other precious metals, in order to keep prices down while filling their own coffers to record levels. But the cat is out of the bag and investors are pushing precious metal prices up, with little hope for lower prices in the future. Weakening Treasury yields will undoubtedly weaken the dollar, so there's a really good chance that President Trump will make his move before the September FOMC meeting, so that at the conclusion of the September meeting the Fed can announce whatever initial steps toward a more digital and cashless society they and the Administration have decided to implement. China is more than willing to continue a tit for tat trade war at least until the 2020 U.S. election, when they will learn whether they can deal with a new representative, or must then come to terms with the Trump Administration.
Many analysts agree that all of the posturing by the Fed and Administration will quickly become less and less effective on the stock market and though cheap money is still being made available, few public companies haven't already gorged themselves to stock buyback fullness. As a free market scenario returns, analysts say that a downward adjustment could strike the market ranging from 30% to 70% much quicker and more consistently than during the 2008 retreat. Precious metals are expected to continue rising, even dramatically. Bitcoin is expected to fare well through these storms as well, depending on the digital currency the Administration plans to begin marketing to U.S. citizenry. The success of that marketing plan may determine the speed at which a digital currency can be implemented, ensuring the government has a trackable, monitorable, and fully controllable monetary system. George Orwell's 1984 is alive and well.
With domestic and global economies slowing, dollar devaluation increasing, and government trust being tested daily, as in 2008 real estate values will most probably also suffer. So, once again, precious metals will be turned to as a dependable store of value, hedge against recession and inflation, and physical form of money when or if needed. With stock values in range of an all-time high and precious metal prices still well below previous highs, there may never be a better time to convert a portion of stock profit into the investment safety and security of time-tested gold and other precious metals. Call the experts at American Bullion for assistance at (800) 653-GOLD (4653).
You may also like...