Are There Any REAL Positives In Today's News?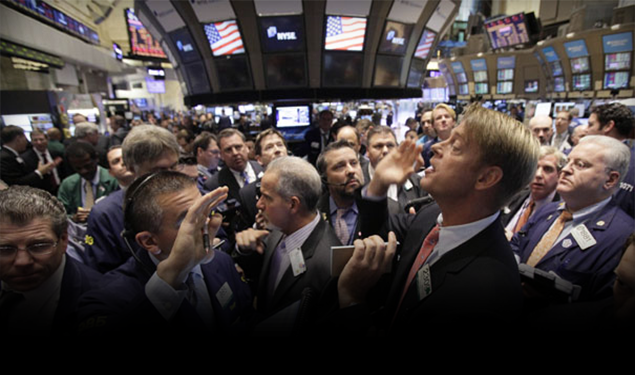 If impeachment proceedings against President Trump fail, he will most likely be the Republican candidate in 2020. Bernie Sanders' heart operation probably removes him from consideration and Joe Biden's Ukraine woes have erased much of his early advantage, which depending on developments could reduce or remove him from contention. Elizabeth Warren has put on a dramatic surge as of late and may well be the Democratic representative in 2020, unless circumstances change more than considerably. However, no matter who wins the election, it's probably pretty safe to assume that the country's economic condition is going to fall somewhere between 'tattered' and 'in shambles.' The stock market remains in dire straits and it's only the continuing hope of further interest rate cuts by the Fed that keep it from flatlining completely.
The only positive in anything today is fake news. Today's bold economic headline is that unemployment hasn't been this low since 1969. Talk about new math. Their measurement criteria is so askew, you'd have better luck measuring atoms with a yardstick. Then, Fed Chair Powell came out and proclaimed that our economy is "in a good place." I guess that's true if you're comfortable between a rock and a hard place. He reported that, "incoming data for the U.S. suggests that the most likely outlook for the U.S. is still moderate growth, a strong labor market, and inflation continuing to move back up." In summarizing he said he's, "not forecasting or expecting a recession." However, yesterday's ISM report, listed a swath of manufacturing index sectors that have fallen to levels not seen in decades. And the 'moderate' domestic growth (2.5%) we saw in the first half of the year fell to 1.5% in the third quarter. No problem. Those aren't the droids you're looking for.
You don't have to be a Harvard-educated economist to read the writing on the wall. The absurd economic condition in which we find ourselves is supposed to operate on a free-market system, but it truly amounts to nothing more than a managed and manipulated system whose steel structure and foundation has been replaced with a house of cards. There's nothing to stop the coming storm. The stock market's going to lose 40% to 70% of its current value, home values are going to plummet, that phony unemployment number will more than double, and the dollar will get trashed by a long list of countries we've been annoying or sanctioning, who seriously despise us for the shoddy, careless, and dangerous job we've done as fiduciary of the premier global reserve currency.
Physical precious metals historically offer one of the best hedges against most all of the negative forces already in place and poised to fall upon us. Whether the trigger is a bad turn in the trade war with China, global recession, impeachment of the President, the collapse of China's economy, a sudden burst of inflation, or anything else, this house of cards won't fall as slowly as it did in 2008, because there is quite literally nothing in place to prevent it this time around. There's a reason precious metals were the first thing taken by conquering armies, they're a universally respected and appreciated store of value. Today's still low prices are just another reason to stock up on the world's most valuable commodities. Call the experts at American Bullion now, at (800) 653-GOLD (4653).
You may also like...