Iran's Deadly Avoidance Offers No Real Assurance!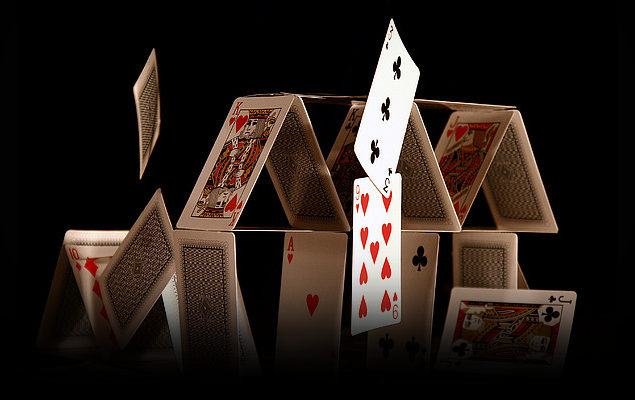 The U.S. killing of the head of Iran's Revolutionary Guard, General Qassem Soleimani, on January 3, potentially brought the world to the brink of world war. In response, precious metals spiked to multi-year highs and the three major stock market indexes closed in the red after receding from record highs. Markets appear to have returned to business as usual, particularly in light of Wednesday's non-deadly 'retaliatory strike' by Iran. The situation follows months of growing tension initiated when President Trump announced U.S. withdrawal from the 2015 Iran Nuclear Pact. An economic, but non-military retaliation by the U.S. combined with an Iranian foreign minister diplomat announcing that Wednesday's missile strikes "concluded" Tehran's response has afforded a recession from imminent danger.
However, Reuters today has reported that, "Iran's U.N. ambassador Majid Takht Ravanchi said in response that Tehran could not trust any idea of dialogue when Trump was threatening to intensify the 'economic terrorism' of sanctions" It goes on to say that, "Iran's powerful Revolutionary Guards also issued new threats to Washington, with one senior commander warning of 'harsher revenge soon' and another saying Wednesday's missile strikes were only the start of a series of attacks across the region." And the new head of the Quds Force, Brigadier General Esmail Ghaani, echoing the course pursued by his predecessor said, "We will continue in this luminous path with power."
The later comments contrast with Wednesday's remarks by Iranian Foreign Minister Javad Zarif, who said Tehran did not want an escalation. Obviously, Iran fully understands the military capabilities of U.S. military forces although in his speech yesterday President Trump drew attention to the U.S. military and its readiness. However, regardless of current diplomatic verbiage, the reality is that Iran is preparing in non-military ways to hit the U.S. or its allies, harder than ever before, but surely in a way that would allow them to show distance from such aggression. The markets may have some time to continue gaining, but it's important for investors to realize that the "strong" economy President Trump keeps describing is a house of cards, the Fed has nothing left to manipulate and company stock buybacks with "cheap money" have nearly completed their available course.
Of course it's possible the DJIA can run over 30,000. The S&P 500 and NASDAQ can continue setting new highs. But if a serious attack in America, or against an ally, or any one of a million economic maladies already in place manage to take root, then the economic precipitation which may occur, due to the relentless and unsupported increase in stock values, the dollar, and other dangerous financial tools like derivatives, our economy is vulnerable to collapse in a dramatic, sudden and apocalyptic manner. Defensive stocks are a great idea, but additionally, a greater than ever before percentage of physical precious metals for safety, security and growth may need to be a major consideration. Today's still low prices are just another bonus. Call the experts at American Bullion for assistance, NOW! Call: (800) 653-GOLD (4653).
You may also like...