Bullion Buying Panic! 'There Is No Gold!'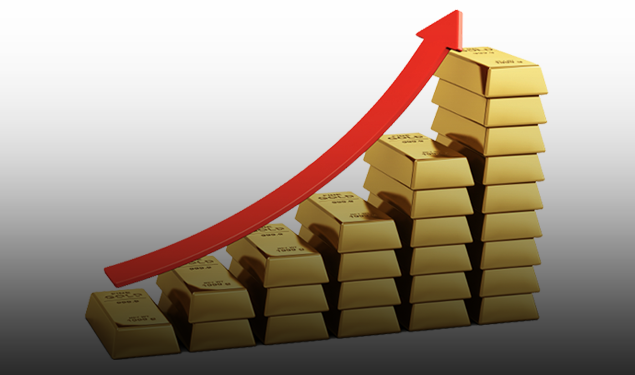 As the stock market responds to the to the Senate relief package, investors can be seen running into a burning building, intending to take advantage of what may be the stock market's final death rattle. Meanwhile, bullion dealers across the country are selling out of gold coins and bars. At publication, the spot price of gold is about $1,650 per ounce. Think you can buy a Gold American Eagle for $1,950? Good luck. Or you can go to the U.S. Mint which still has a limited supply they're willing to sell you for $2,175. Demand for gold across America is tremendous amid a panic buying frenzy, because the U.S. economy is plunging and the government has tossed out nothing more than a temporary lifeline for many desperate workers. But unemployment for the quarter is going to be far more than considerable and is only the beginning. The economic tide of recession we were "considering" at the beginning of the year has become a veritable tsunami.
The coronavirus pandemic is taking a massive human and economic toll on many countries. Before it's truly "over," the global economic consequences inflicted are going to be unlike anything ever seen before. Practically no one on Wall Street even noticed the real price surge for physical bars and coins, because financial traders almost exclusively deal in paper "contracts" for gold, which are nothing more than an IOU, a mere promise to deliver in the future if requested by a buyer. Wall Street didn't see the growing demand for physical precious metals and if they don't wake up soon, they're not going to see the reasons for a continuing stock market collapse generated by not only skyrocketing unemployment, but a similar degree of inflation, due to the Fed's "unlimited" money printing support combined with the Senate's $2 trillion initial relief infusion.
Such governmental actions may rightly ensure the survival of American workers, but to believe that the resulting depression, recession and inflation that it creates will not tear the heart out of a robust economy, which had been successfully supporting an oversold, overheated and long-in-the-tooth stock market, is nothing more than foolish fantasy, at best. Toilet paper has a far greater value and potential today than most of the stock certificates people are buying in the stock market.
Gold performs most poorly during times of strong economic growth and low inflation. If you don't think those days are behind us, you might want to pick up a newspaper. In spite of that, since Donald Trump's inauguration, gold is up 38% and the S&P 500 (U.S. Index of Large Companies) is up 13%. The bottom line is times are tough and will be getting tougher. Precious metals have been at an absurdly discounted price for years, but all that is going to change and very quickly. Don't get caught without a seat when the music stops. Protect your portfolio, family and assets. Call the experts at American Bullion now, at (800) 653-GOLD (4653).
You may also like...