U.S. – New COVID-19 Infection Leader!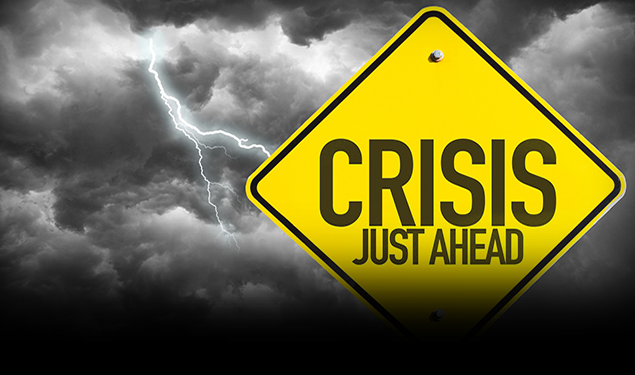 Large community outbreaks of coronavirus in New York and Louisiana are catapulting the U.S. into contention for being the country at greatest risk. An ongoing lack of testing capabilities, personal protective equipment, and resuscitators is undermining the country's ability to identify, contain, and treat those infected. Face-to-face industries, such as bars, restaurants and hair salons have already been hit hard. Passage of the $2 trillion economic aid package by the Senate is a welcomed start to economic mitigation, but until community outbreaks can be contained, the danger remains potentially catastrophic. Community outbreaks in New York City and New Orleans are already giving a clear indication of the massive economic and human tolls that can be expected.
In spite of the implementation of the Senate's pending legislation, many American workers are finding themselves in the crosshairs, because millions lack paid sick days and health care coverage. Such workers are less likely to stay home, which could exacerbate the community spread and they are also less likely to get proper medical care. Community outbreaks could quickly and devastatingly impact local, as well as the domestic economy. Social distancing, reduced outings, and even rolling quarantines may be a serious inconvenience, but skyrocketing infection numbers, overwhelmed hospitals, and daily doubling death rates are far more concerning. A global recession is becoming probable, but a lack of domestic containment is all but ensuring a domestic recession.
Stocks ended the first quarter yesterday lower, closing out the worst quarter for the Dow Jones Industrial Average since 1987. Investment programs and so-called investment gurus are telling investors to run in and buy stocks at still low prices, which would be fine if we had reason to believe that the market has a legitimate reason to climb again. Over the past eight or nine months we've been warning of the growing potential for a stock market collapse, suggesting that it could go down 40% to 60%. The quarter's intraday low hit 18,213.65 which marked a 38.4% tumble from the all-time high achieved in February. I find no comfort in seeing my prediction become reality, but even less in believing that we have not seen the bottom, because even though I said any excuse could cause the downfall, the coronavirus and resulting recession offer an even greater threat than I had originally imagined. So I believe my worst case scenario is coming.
Conclusion of the Saudi/Russia oil "spat" will remove the first phase of gold's downward pressures. Falling stock prices could continue to pressure gold downward as investors continue selling gold to cover stock market losses. But once the stock market bottoms, probably 60% below its previous high, gold could begin a rebound never before seen. If this is the bottom, it's the perfect time to buy gold. If it drops further, savvy investors will buy on the way down and on the way back up. But the opportunity is NOW! Call the precious metal experts at American Bullion at (800) 653-GOLD (4653). Take care! And don't become a casualty of this pandemic economically or otherwise. Protect your assets, family and legacy. Call now!
You may also like...