Dear Tulsa, Don't Drink the Kool-Aid!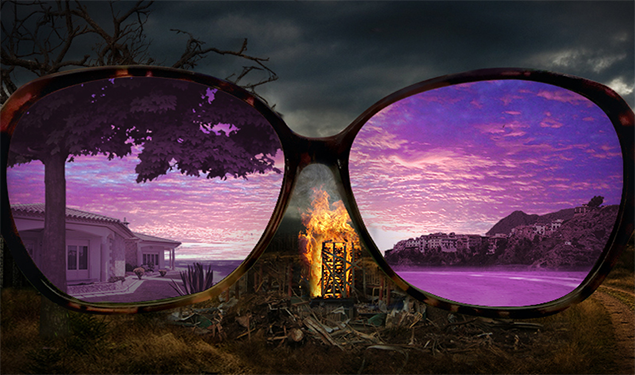 It appears that President Trump is on a mission to prove his "superior intellect." In spite of warnings and loud admonishment from nearly every professional adviser, the president seems determined to show the world that he can lead America to a miracle vaccine, while returning the economy to robust growth. Obviously, the course will be painful, but it's going to happen whether people like it or not. And so far, he's having good luck with his newly installed fleet of judges.
On Tuesday, a Tulsa judge denied a temporary injunction request by city residents and business owners to block the president's plan to hold an indoor political rally at the BOK Center, with 19,000 attendees. The denied effort had cited a desire "to protect against a substantial, imminent, and deadly risk to the community." I'm afraid that before it's over, there will be more protesters on the outside than attendees on the inside. Nevertheless, it's going to bring together two groups of diametrically opposed participants. This has TROUBLE written all over it and in more ways than just one.
Last month, Wisconsin's Supreme Court struck down Governor Tony Evers' stay-at-home order put in place in response to the coronavirus pandemic. The court's decision forces the governor to work with the Republican-controlled state Legislature on an "alternative" plan. It appears that Republicans and the Trump administration are taking the country where they want to go, like it or not, apparently in last ditch effort to stem dwindling re-election statistics. A similar facist approach didn't work well for Jonestown, Guyana participants. Hopefully, Tulsa won't drink the Kool-Aid.
The election is still almost five months away. And regardless of the ultimate result of these pressures, the country is in for some serious growing pains, which will put additional pressure on an already fragile economic scenario. Typical investment tools are returning nothing and the only thing "growing" is the stock market, because most see it as the only investment vehicle available. But knowledgeable investors understand the profitability, security and safety of gold and other precious metals in times of economic consternation. Don't be a victim and get caught without a chair when the music stops! Protect your portfolio, assets, and legacy. Call the professionals at American Bullion for assistance now, at (800) 653-GOLD (4653).
You may also like...