Political Dichotomy Like Never Before!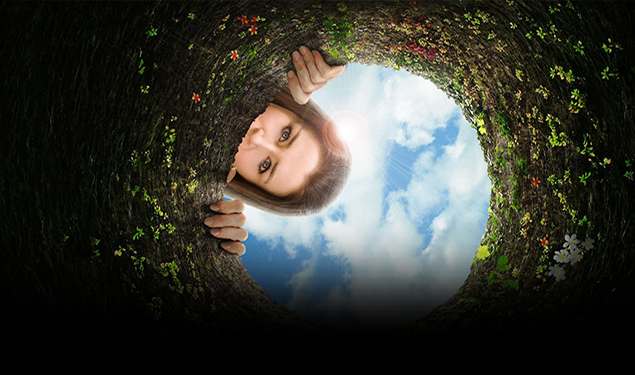 Tomorrow's Tulsa Rally will undoubtedly bring into a sharp focus, the extreme dichotomy of America's current politic status. Personally, I don't give a damn about the "game" politics in this country has become. But what I do want to do is draw attention to the true and simple difference between these two warring factions. On one side, we have a political party hell bent on protecting the civil rights of Americans – the right to assemble, speak, and operate freely at any cost. On the other hand, we have a political party hell bent on protecting human rights – the right to life, liberty, security, and dignity, regardless of any status. The two "sides" don't appear to be polar opposites, but in today's America – that's exactly what they've become.
The important factor to realize is that "rights" pertain to an individual. But those rights only apply as long as they don't infringe on laws or the rights of others. For example, when we talk about liberty, my work schedule may be such that I find it convenient to blast my stereo to 140 decibels at 3 o'clock in the morning. But laws may prevent that for the benefit of others. Also, I may have a strong opinion about something and I may speak or write about it, but if someone can prove that what I'm saying harms them and is not true, then I could find myself needing to defend against a libel suit.
The Tulsa rally has already and will continue to play a critical role in the development of ongoing "rights" discussions. I say already, because earlier this week a Tulsa judge denied a temporary injunction requested by city residents and businesses, to block the president's plan to hold an indoor political rally tomorrow, with 19,000 attendees. Obviously, the judge has sided with the civil rights of those wishing to attend. However, I'm afraid it sets a dangerous precedent, considering that 19,000 people, a great majority from out of town, will be flooding into Tulsa. My concerns are many. First of all, generally speaking, Oklahoma has not done a good job of containing the viral spread, while a great percentage of the country has been on a more intense lockdown. Secondly, contamination in the area has increased substantially in the past two weeks. And thirdly, we now have people from all over the country coming to a potential "viral hotspot," congregating in close quarters, with a majority probably not wearing masks, and at an indoor venue, for an extended period of time. Medical professionals are expressing grave concerns about what they consider a potentially toxic combination of factors.
In addition, I think it's a safe bet that there will be as many people, if not more, outside the venue, either participating at a distance, or protesting the event entirely. So, no matter how you slice it, the event will provide a huge potential breeding ground for viral infection and when it's over, people will return to all corners of the country. This single event has the potential to wipe out all "containment" efforts to this point. For the country to have invested three months worth of containment effort, at tremendous expense, I can't for the life of me understand why we're willing to potentially throw it all away with such an insipid act. You simply don't need to be an epidemiologist to realize that people are going to die as a direct result of this inane lab rat test.
The judge's ruling supports the "rights" of attendees, but what about the rights of residents in Tulsa? What about the rights of their healthcare workers who may be the unfortunate recipients of a great deal of direct and dangerous fallout from the event. Attendees chose to sign a document acknowledging the danger and releasing promoters, but what about the residents of Tulsa? What about their rights? And when those people return home, what about infections initiated there and the rights of those affected?
Finally, let's face the fact that two diametrically opposed groups are going to converge on that city tomorrow. The great majority will be there to simply support their opinion, but I guarantee that a criminal element will arrive for the sole purpose of instigating trouble, to what degree remains to be seen. But the president should be a source of reason and unity, not animosity and division. More rallies are planned, but if he doesn't handle this gathering appropriately, the problems are just beginning.
During times of political and economic consternation, precious metals shine their brightest. Regardless of this rally and its results, precious metals need to be a larger than normal part of your portfolio. Call the experts at American Bullion for assistance. But don't get caught without a chair when the music stops. Call American Bullion now, at (800) 653-GOLD (4653).
You may also like...