Precious Metals Are Not "Just Another Investment"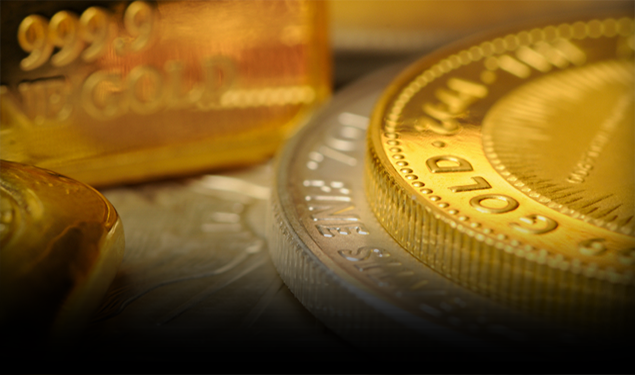 The Trump Presidency has provided the energy and excitement necessary to keep an over-heated and over-valued bull stock market still standing and within range of an all-time high. Higher interest rates and looser physical policies will continue to drive bonds and the U. S. dollar higher. Meanwhile, the Fed is continuing to bang the gong, insisting that the economy is in better condition than it appears. Wallowing oil prices and Macron's French election win are providing a momentary opportunity for the market to relax. But it is only a temporary respite and generally speaking, our global economic condition figures to get worse before it gets better. China's recent import/export report, while positive, was still substantially below expectations and as the world's second largest economy, will continue to contribute to the general global economic malaise.
When it comes to investments, whether real estate, stocks, bonds, art or whatever, the possibility exists to make or lose money, at any given time and over any given period of time. This is precisely why it is a critical error to consider physical precious metals, as just another investment opportunity. Unlike most any other "investment," physical precious metals possess two generally unique and indispensable features necessary to every financial portfolio. First, is the long history of gold and silver's ability to protect other assets, by holding or appreciating in value, during turbulent or even catastrophic times, when most every other investment is eroding or disintegrating completely. And the second is the fact that both gold and silver have universally served as currency throughout most of recorded history, making them an absolute necessity during major economic downturns, currency devaluations, and fiat currency collapses or replacements.
In order to best protect your assets at this time, most investors would do well to consider a higher than normal percentage of asset allocation to precious metals than the normally recommended 5% – 15%. Another good rule of thumb is to use gold to store wealth and use silver to spend it. Gold can store tremendous value in a small space, while silver coins in particular, provide manageable increments of readily acceptable spending value. As I've already stated, precious metals can go up or down in value like any other "investment," but few other investments have the ability to protect and maintain the integrity of an entire financial portfolio.
With today's high stock prices and generally low precious metals prices, there could hardly be a better time to capture profit and fortify financial portfolio defenses. Many investors have been sold a false bill of goods, believing that ETF's can represent the same level of physical precious metals protection, but without the storage fee. But any investor who has done the necessary due diligence should know that to be far from the truth. Don't leave portfolio protection to chance. Secure profits and protect investment legacy with physical precious metals, now.
You may also like...