Connect The Dots…Before It's Too Late!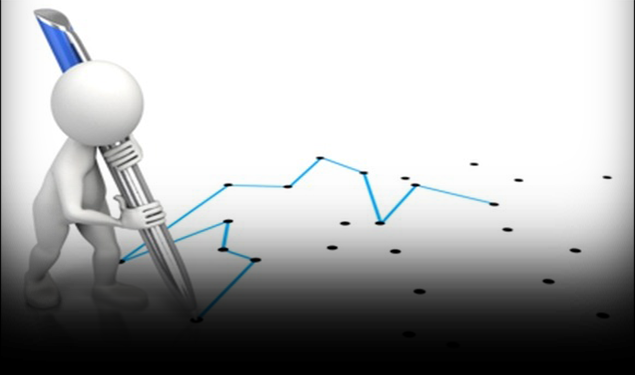 Up until this past week, mainstream media, as usual, has been caught up in mindless and mundane tangents that appeal to the "Reality TV Generation." Aggressive posturing filled morning headlines this past week, starting with President Trump's "fire and fury" statement for North Korea if they don't abandon their nuclear war preparations and come to the negotiating table in earnest, followed by Kim Jung Un's threat to send missiles toward Guam, and capped Friday by the more standard and familiar North Korean retort explaining the need for nuclear defense, in a world where nuclear submission to American "negotiations" commonly results in the destruction of capitulating regimes. This past week's headlines created a worthy concern, because South Korea, Japan and the United States could be immediately and dramatically affected. But why has the entire world been brought to the pinnacle of an economic precipice, prior to this week, with nary a word spoken?
The Fed and other central banks have been publicly dissing gold, at every opportunity. Nevertheless they've been clandestinely buying it, hand over fist for a year now. Why isn't such a discrepancy found in the headlines? Bail-In's in Cyprus, Spain, and other countries made headlines, but why hasn't mainstream media connected the dots and explained, not only how it happened, but that it could happen just as easily to the average American, because (if you read the fine print) when you make a deposit into a bank, it's no longer your money, it's the bank's money. The bank is then entirely free to do with it what they will and you're nothing more than a creditor on the bank's books. Seems like important news to me, but apparently an FBI investigation laid out like the newest "Criminal Minds" episode generates higher ratings, higher advertising rates and therefore 24/7 coverage, until the next episodic story can replace it.
The same banks are logarithmically invested up to their elbows in derivatives. The same derivatives you read about in The Big Short. And every derivative has two sides of the "swap." One wins and the other loses. Why haven't the mainstream headlines been filled with stories concerned with the fact that when the call comes in, 50% are going to lose and if your bank is on the losing side, then they're going to need your money to cover their gambling losses and it's theirs for the taking. All of this combined with a stock market that's been running on empty for more than a year, sets up the potential for an economic collapse, never before seen. The order is irrelevant, but like with dominos, the pancake collapse will be quick and orderly. A banking collapse will take out the stock market, followed by commodities, currencies, and right on down the list.
Mainstream media makes news of isolated terrorist attempts to disturb and derail our society, when in fact the terrorist "grand plan" need only be to sit on the sideline and watch us self destruct.  Governments are keeping citizens in the dark, the market is more dangerous than beneficial at this point, and global central banks are far more the problem than the solution. The only "White Knight" capable of protecting the average citizen from the economic terror headed our way is physical precious metals. Gold, silver and other precious metals can offset any other investment losses and at the same time provide a viable medium of economic exchange in any circumstance. Don't let today's availability and lower prices give you the false perception, that they are not a most critical element of any financial portfolio. When the collapse begins, precious metal availability will be exhausted in an instant.
You may also like...