Stock Buyback Programs Are Ongoing Evidence of Criminal Corporate Stupidity!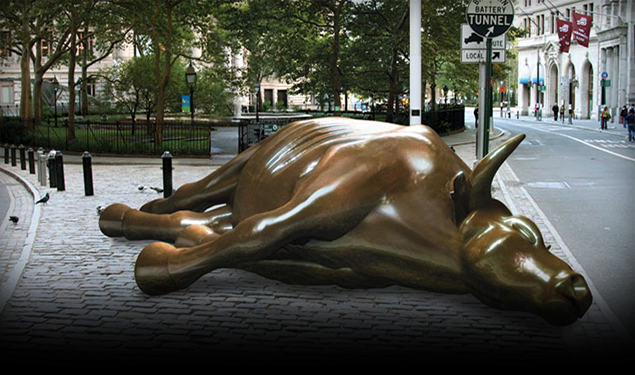 It was a long time in coming, but I was excited to hear that we were finally going to "drain the swamp." However, after nearly two years under the Trump Administration, I've come to realize that the President never directly identified elements of "his" swamp. It seemed like a no-brainer to me that the swamp was filled with bankers, brokers, and public company CEO's who's ONLY apparent responsibility was to their own shareholders. Everyone else was free to sift through the debris field that remained after a long list of overpaid Ivy League gamblers pile drove our economy into the ground in 2008. Taxpayers, as usual were handed the bill, while the culprits retired with tuxedos at Club Med, instead of an orange jump suit at Club Fed.
I've spent most of 2018 trying to educate investors with this blog to a variety of ludicrous and dangerous, but "still ongoing" financial activities being conducted by people in the same positions of power as previously discussed. The Fed attempted to pump money into the U.S. economy through an assortment of Quantitative Easing programs designed to force interest rates near zero percent, so as to empower public corporations to borrow money at the lowest rate in history and use it to entice employees, invest in needed capital goods, and create an environment for growth. But instead, once again, the Ivy League Swamp-feeders saw fit to borrow $1.9 trillion in cheap Fed money and spend $2.1 trillion on corporate stock buyback programs that increase stock value and executive bonuses, while leaving the companies strapped, stagnated, and near incapable of growth.
The swamp in my mind is clearly people in power, who freely abuse that power for their own benefit, with absolutely no concern for others. Traditionally speaking, corporate stock buybacks can be substantially beneficial to the company, when the stock is undervalued. From 2008 to 2010, when stocks were trading at "fire sale" prices, there was little to no such activity. But these programs have substantially increased and especially recently, such that in July of 2018, the level of authorized buyback activity had already surpassed any year measured since the turn of the century.
This volume of debt-sponsored share buybacks is foolish, but when you consider that stock values achieved all-time highs during the year, you have to realize that many of these companies are approaching extreme levels of risk. Bianco Research, for example, reported that at least 14% of S&P 500 companies will be forced to issue new debt, in order to satisfy the interest on their existing debt. These activities are essentially a Ponzi scheme that manages to function under liquid credit markets, with near zero percent interest rates. But 2019 is going to see both of those necessary operating elements dissipate. No one cares, because the swamp and Club Med are still open for business, but investors are going to get crushed, while taxpayers are left with the bill's balance. Time-tested protections from these calamities are available with physical precious metals. Call American Bullion at (800) 653-GOLD (4653) now!
You may also like...