Government's Golden Ticket – The Bail-In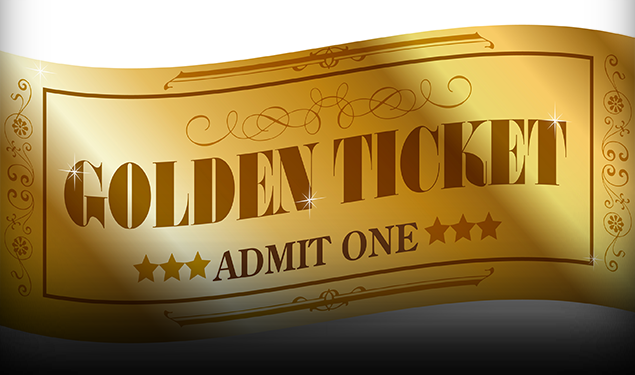 If you thought the 2008 Banking Debacle and taxpayer bail-out was a one-time mistake that can never happen again, then you haven't been reading this blog for long. The only difference, from here on out, is the fact that taxpayers won't be the first on the hook. Global banking entities have perfected a much better way to cover their horrific gambling losses. It's always been there, just never utilized to the blatant extent it's now been tested, but banks have been practicing and preparing to implement these policies and activities for years. I'm talking about the "new and improved" Bail-In. Even though they're co-conspirators, governments don't like to get sucked into the messy business of cleaning up toxic bank hemorrhaging spills, such that from now on clean up will be seamless and exclusive to depositors at any particular bank.
Some of the original trials were the Cyprus & Laiki Bank debacles. Both banks had purchased bonds from Greece, which in turn defaulted on the bonds. EU bankers cut a deal to "rescue" the banks by providing a loan, but the deal included a provision stipulating that bank customers with more than 100,000 euros on deposit were going to contribute 5,800,000,000 euros to the effort. Essentially, the bank offered a "bail-in" utilizing customer funds without their agreement, although unrealized to them, they had actually agreed to it in the account opening's "fine print." Having such overwhelming success, Mario Draghi, Chairman of the European Central Bank wasted little time to mandate Bail-In Policy for all EU banks, on January 1, 2016, which was quickly followed by Canada, on March 22, 2016.
Anyone who thinks that the FDIC, Bank of England, and principals at Deutsche Bank aren't burning the midnight oil to prepare quasi-credulous explanations and presentations regarding the matter, while planning to enact similar policy activities is either asleep or delusional. But the fundamental basis is and has been in place. The simple "and legal" fact of the matter is that when you agree to deposit your money into a banking institution, your deposit becomes a bank liability, a debt, and you become a creditor. However, you are an "unsecured" creditor. The best you can hope for is receiving stock ownership in an otherwise bankrupt bank.
By the way, if you're smugly sitting there thinking that your first $250,000 in every American bank account you have is "protected" by FDIC insurance, FORGET IT! No exceptions are indicated by these policies and it's not a simple oversight, because the FDIC is the agency that issued the policies, as well as the directives. Don't look to the government to protect you either, because ultimately it's their plan, their design, and their golden ticket to be free of the burden. If you still don't see physical precious metals as your best source of protection from the coming economic calamity, then I apologize for not being more convincing, but like the old saying goes, "You can lead a horse to water, but you can't make it drink…"
You may also like...